Expert Wildlife Services In The San Francisco Bay Area, CA
Here at Mighty Men Pest Control, we are knowledgeable, experienced wildlife removal specialists who can take care of every pest issue you may have. No matter what pest animal you are experiencing in your home or on your property, whether it is a mouse or skunk, trust Mighty Men Pest Control to get the job done right.
Unwanted visitors are a nuisance and most homeowners have to deal with a variety of them at some point. Whether it is salespeople ringing your doorbell or a surprise visit from your in-laws, momentarily sharing your space with others is something we are all asked to do occasionally. A brief visit is not usually something to complain about too much, but what if that brief visit turns into a long-term stay? What if the visitor happens to walk on all fours or has a tail?
With the way society and our communities are created nowadays, interactions with wildlife are not uncommon. Many communities and neighborhoods are built near the green or forested areas that many animals call home. With proximity that close, it does not take animals or pests too long to find their way onto our property and into our homes.
We at Mighty Men Pest Control are passionate about keeping access to your home limited to friends and family with an invitation. We know seeing wild animals in or around your home can be jarring and intimidating and we strive to make your home a comfortable and safe place for you and your family to live and play.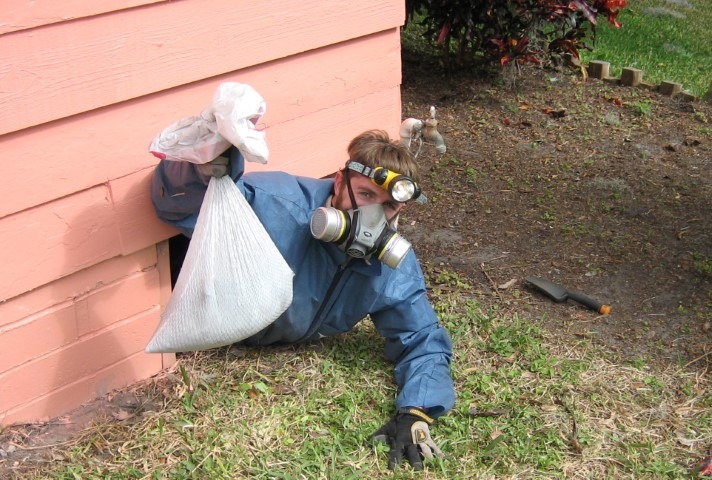 Animal & Wildlife Control
Unwanted visitors are not limited to those residing inside of your house. If you have wildlife or other animals that are lingering around your home or property, the longer they stick around, the more likely they are to find a way actually inside your warm and comfortable space. Mighty Men Pest Control is available for and has the experience to remove a variety of animals or pests from your property. Whether it is a stray cat, pigeons, or raccoons we have the best animal and wildlife removal service in The San Francisco Bay Area.
Wildlife Removal and Prevention
If you have wildlife and pests residing inside your home or near the vicinity, Mighty Men Pest Control can help you track down an infestation, remove it, and assist in preventing further invasions. We have experience in countless trapping and removal methods, so we can assist you in removing whatever type of pest has made your home their home. We can help you remove it no matter the size or type of infestation. You'll be able to say goodbye to your visiting group of rats, mice, or raccoons and prevent future critters from deciding to settle down in your space.
Dead Animal Removal
Dead and decaying animals, no matter the cause of death, can be dangerous and intimidating to remove. If you have an animal that needs to be removed from your property, we have the experience to both safely and sanitarily remove the body from your space.
Wildlife Problems
Wildlife visitors are not only pesky or noisy, but they can be the cause of dangerous or permanent damage to you or your home. Wildlife visitors of all sizes and type can find their way to your home and decide to make camp.
Wildlife can be attracted to your space for a variety of reasons. You could have an appealing backyard with delicious fruit trees or a birdbath water source. Your trash bins and outside pet food can draw in unwanted wildlife as well.
Wildlife can cause damage to both your home and your health. Larger wildlife, like raccoons, can cause severe foundational damage if they find their way inside. Insulation is a part of your home and is commonly damaged by wildlife. The damage that is done, whether it be to attic beams or wiring, can be detrimental, so tracking the source and removing them is paramount to the integrity of your home.
Animals also carry diseases. These conditions can be harmful to you and your family and can be spread without direct contact with the animals. Health hazards can arise from respiratory contact with their urine or feces. The mess that is made can also create an unsanitary space in your home that can attract future visitors.
It is paramount that you track down the animals in your space and remove them as soon as possible. We at Mighty Men Pest Control can help you recover the invaded space inside your home and help in preventing wildlife from ever wanting to take cover in your space again.
Mighty Men Will Do the Job Mighty Well
We at Mighty Men Pest Control are incredibly passionate about our community, The San Francisco Bay Area. Our city is beautiful, green and home to fascinating animals. We aim to help keep the balance between our city's wildlife and its homeowners.
We specialize in the trapping and removal of wildlife. This service allows us to help keep the balance. Our city has beautiful green spaces for the animals to thrive and we can utilize that space by removing them from home communities and relocating them to their own space. If you have any wildlife meandering around your home or property, we can professionally and humanely remove and relocate it for you.
Mighty Men Pest Control also has the experience and can efficiently remove pests from inside or around the vicinity of your home. Removing wildlife from inside your home is paramount to the safety and integrity of your home as well as your family's health.
We would love to help you gain back your home and property from unwanted visitors with our animal control or wildlife trapping and pest removal services. We at Mighty Men Pest Control have over thirty years of experience in wildlife and pest removal. We hope to use that expertise to make your home feel safe and that it truly belongs to you.