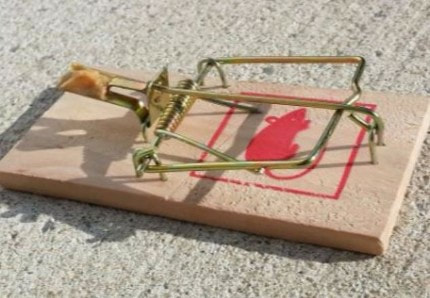 Mice are notorious creatures. If you are reading this, then it means you already know that by now. Having a rodent infestation at your premises can make life unbearable. From their destructive eating habit to their ability to spread mouse related diseases.
If you live or work in The San Francisco Bay Area, we are fully capable of carrying out safe removal of mice from your property . Our mice control experts are skilled in carrying out pest removal from all types of premises. It can be either your home or an office complex. Call (650) 309-1841.
​ ​
We not only get rid of the rodents in your location, but we also seal entry points, preventing them from coming back. You do not have to worry about rodents chewing your wires or cables anymore.
MOUSE TRAPS AND MOUSE REMOVAL SERVICES
With the right team, you can have your property free from rodents in a short time. Our service starts with us conducting an inspection of the property. We look at the roof, floor plan, exit and entry points. This helps our mouse exterminator know the best materials to use to close off open spaces.
If you have trees nearby your property, having a mouse problem might have you penalized by the city for rodent burrowing. We can take care of that by putting a non-toxic layer to cover the tree pit. This prevents rodents from doing any damage and helps plants grow.
​
We offer you a comprehensive solution that takes care of not only the inside of your premises, but the outside as well. You have the opportunity of getting complete removal and control services from one provider instead of losing money engaging different companies.
House Mice and Field Mice Control
In all our projects, we use environmentally friendly materials. We take time to source for quality, non-toxic products.
By using our services, you get to experience:
Friendly and professional technicians
Affordable services
Commercial and residential services
Complete mouse removal and control
Sealing entry points
Friendly treatments
Efficient customer support
We are experts in the industry, which means we handle every stage of the job professionally. Part of our removal services involves providing a recommendation on how you can prevent another infestation.
If you have any questions regarding our services, you can get in touch with us anytime for a consultation. We are just a call away. Contact San Francisco Bay Area mice control at (650) 309-1841 to schedule an inspection today.